09:40~10:20
登月計畫:工程師和科學家們如何征服不可能
Moonshots: How Engineers and Scientists Are Achieving the Impossible
摘要
登月計畫-具備崇高目標、看似不可能達成的計畫-是推動創新、擴展人類知識、提高你我生活水準的引擎。50多年前,美國國家航空暨太空總署(NASA)的阿波羅計畫首次將人類送上月球,實現了真正的登月壯舉,並且催生現今被廣泛應用的新興科技,例如積體電路、光電池和數位影像處理。如今,工程師和科學家們正致力於發展無限潔淨能源、開發先進醫療裝置來拯救及改善生命、讓人類能夠登陸火星以及探索宇宙。在這場演講,我們將窺探其中一些具備遠見的專案,了解MATLAB®和Simulink®扮演什麼樣的角色來幫助工程師和科學家實現目標,以及您可以如何運用這些相似的工具和技術來追求自己的「登月」計畫。
Moonshots—projects with lofty and seemingly impossible goals—are the engines that drive innovation, increase human knowledge, and improve our standard of living. Over 50 years ago, NASA's Apollo program landed the first people on the moon, accomplishing a literal moonshot and fostering emerging technologies that are now ubiquitous, such as integrated circuits, photovoltaic cells, and digital image processing. Today, engineers and scientists are aiming to generate unlimited clean energy, create advanced medical devices to save and improve lives, travel to Mars, and explore the universe. In this talk, learn about some of these visionary projects, the role MATLAB® and Simulink® played in helping engineers and scientists achieve their goals, and how you can apply these same tools and techniques to your own "moonshots."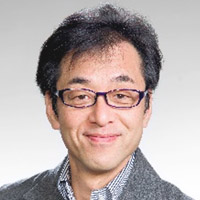 Satoru Abe
MathWorks
---
10:20~10:50
MATLAB & Simulink R2023a 最新功能
What's New in MATLAB & Simulink R2023a
摘要
了解 MATLAB® 和 Simulink®的新功能。本段演講將重點介紹一些新工具,像是互動式app、Live Editor任務和高階函式,幫助你僅透過撰寫少許程式或甚至無需撰寫程式就能在MATLAB完成任務。在Simulink方面,則有用來定義輸入訊號、管理設計變異、和進行模擬的除錯等新功能。您還可以看到使用 Python® 在 MATLAB和Simulink中建立和測試程式碼和模型的新功能,以及與其他工具和環境(包括 Jupyter®、VS Code 和 Unreal®)整合的方法。
Learn about new capabilities in MATLAB® and Simulink®. This talk highlights new tools such as interactive apps, Live Editor tasks, and high-level functions for completing tasks in MATLAB with little to no coding; and new features in Simulink for defining input signals, managing design variants, and debugging simulations. See new capabilities for building and testing your code and models, using Python® with both MATLAB and Simulink, and integrating with other tools and environments, including JupyterR, VS Code, and Unreal®.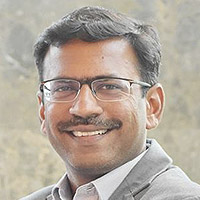 Vijayalayan R
MathWorks